Apprendre à Apprendre
Avr 18
Comment ajouter des captures d'écran dans Windows directement dans Evernote ?
See on Scoop.it - Time to Learn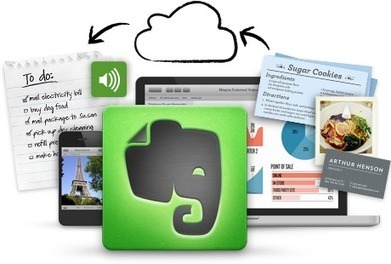 Evernote pour Windows est accompagné d'une application appelée Evernote Helper, qui fonctionne dans la barre d'état système dans le coin en bas à droite de votre bureau Windows (près de l'horloge système). Lorsqu'il est appelé, ce programme change le curseur de la souris en un ensemble de croix et permet de sélectionner une partie de l'écran à capturer. Deux types de captures sont possibles
See on evernote.com
[Content Marketing] Les meilleurs horaires pour publier sur Facebook, Twitter, LinkedIn…
See on Scoop.it - Time to Learn


Fannit propose une infographie sur les meilleurs horaires de publication pour vos publications de content marketing sur les réseaux sociaux. Il apparaît ainsi que les réseaux de lève-tôt sont Facebook et LinkedIn, alors qu'il vaut mieux attendre le début d'après midi pour publier sur Twitter ou Pinterest.
See on frenchweb.fr
Chrome Extension to Open Multiple Google Accounts in Same Browser Window
See on Scoop.it - Time to Learn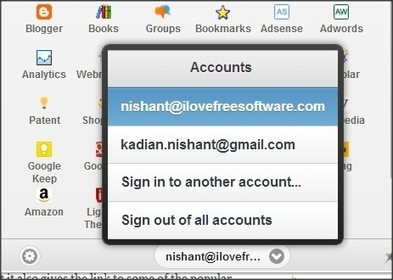 Google Multi-Account Launcher Plus is a free Chrome extension that lets you open multiple Google accounts in same browser window.
See on ilovefreesoftware.com
How To Run Any Application On Windows Without Installing It
See on Scoop.it - Time to Learn

The majority of applications we download from the Internet are needed to be installed. There is another way around called "Portable Applications", which lets the user to use an app without installing it. It can be carried in a USB drive and used anywhere. What if all the applications you use can be used without installing it? Cool, isn't it? Yes, today I've come with a new application called "Zero Install", which lets you use any application on your PC without installing it. Here's how it works.
See on blogsdna.com
Business Guide To the Wonderful World of Facebook - infographic
See on Scoop.it - Time to Learn


Facebook can be an effective way of marketing your business, but if you're new to the game it can be a little overwhelming. Here's an infographic proposing some tips on how to use Facebook like a Pro.
See on digitalinformationworld.com
Download Ubuntu 14.04 LTS
See on Scoop.it - Time to Learn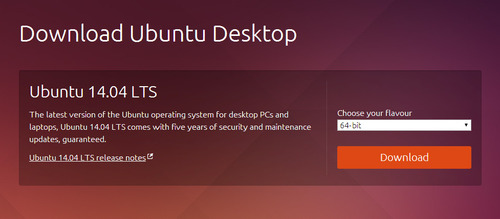 The latest version of the Ubuntu operating system for desktop PCs and laptops, Ubuntu 14.04 LTS comes with five years of security and maintenance updates, guaranteed.
See on ubuntu.com
avast! GrimeFighter | Utilitaire d'optimisation et de nettoyage de PC
See on Scoop.it - Time to Learn


La saleté qui ralentit votre PC justifie une élimination minutieuse mais impitoyable. Laissez l'inspecteur Pete et ses agents GrimeFighter remettre votre ordinateur sur pied.
See on avast.com
Photoshop : Create a 3D, Fruit-Textured, Text Effect - Tutorial
See on Scoop.it - Time to Learn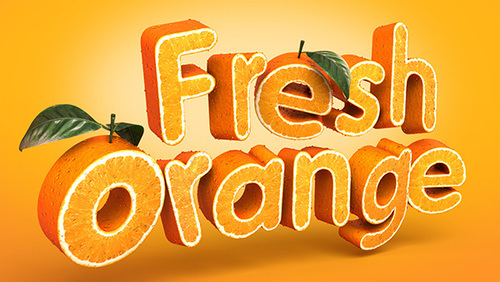 3D text is very popular in the advertising industry. 3D text effects are often used in print or television campaigns, and are popular because they literally stand out on the page or screen. Creating a realistic 3D text effect can be quite challenging to create, and often make use of several applications. In this tutorial, we will use a combination of Modo, Photoshop, and Illustrator to create a fruit textured text effect that resembles an orange. Let's get started!
See on design.tutsplus.com
Réaliser une infographie : comment et avec quels outils ?
See on Scoop.it - Time to Learn


Quelques éléments de bon sens pour réaliser une infographie - Bonnes pratiques et outils -


See on fr.slideshare.net
Making Feedback on Writing Easy - Poetica.com
See on Scoop.it - Time to Learn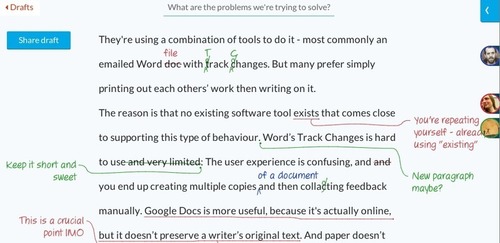 See on mguhlin.org