Apprendre à Apprendre
Avr 23
Online Meeting Scheduler, Conference Calls Scheduler, Arrange Events
See on Scoop.it - Time to Learn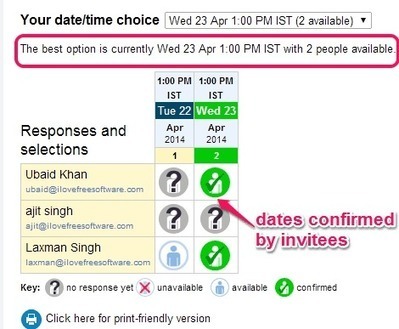 agreeAdate is a free service that is used as an online meeting scheduler, conference call scheduler, appointment organizer, and for other events.
See on ilovefreesoftware.com
Comment se désinscrire de tous les emails LinkedIn en un seul clic ?
See on Scoop.it - Time to Learn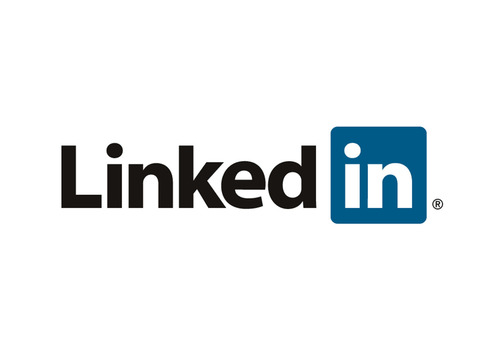 Facebook, Twitter, Google+ et les autres réseaux sociaux sont des outils pratiques et appréciés. Mais inlassablement, pour vous pousser à utiliser leurs services, ils envoient des emails divers et variés. Untel a mis à jour sa photo de profil, découvrez les tendances Twitter de cette semaine, vous avez une notification, untel a ajouté une nouvelle photo dans l'album « Téléchargements mobiles »… Certains emails peuvent être utiles, mais en réalité la plupart d'entre eux encombrent notre boîte de réception. 
See on blogdumoderateur.com
CloudCaster, la multiprise pour diffuser des contenus sur Chromecast
See on Scoop.it - Time to Learn

Les contenus diffusables via le dongle Chromecast se multiplient dans la joie et la bonne humeur, démultipliant les possibilités offertes au petit accessoire de Google. Et dans la mesure où chacun peut désormais se le procurer, quel que soit son pays de résidence ou presque, voir de nouvelles applications fleurir n'est pas de refus… dont ce CloudCaster destiné à diffuser des contenus issus de services de stockage en Cloud.
See on frandroid.com
Extraire les ressources cachées dans les fichiers Windows
See on Scoop.it - Time to Learn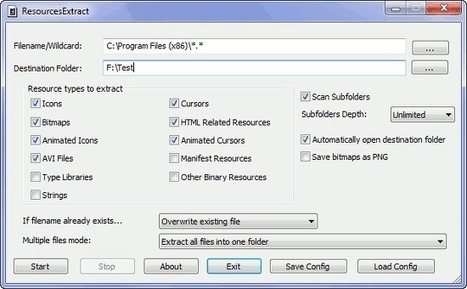 Resources Extract explore vos dossiers à la recherche de fichiers contenant bitmaps, icônes, curseurs… et les enregistre dans le dossier de votre choix.
See on lenewbie.com
13 Free Online Services and Software for Converting PDF to Word Compatible Format
See on Scoop.it - Time to Learn

The Portable Document Format is a cross platform way to distribute documents or ebooks. An easy and popular way to edit a PDF file is convert it to the Office Word format first. Here we look at a number of free online and software PDF to Word converters to see which ones give good results.
See on raymond.cc
Avr 22
Raccourcis clavier de Windows 8 : la liste complète
See on Scoop.it - Time to Learn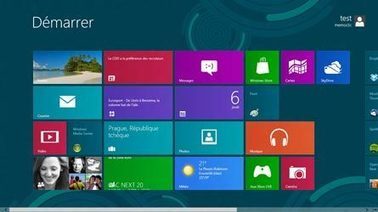 Si vous avez un peu de temps devant vous, voici la liste des raccourcis clavier de Windows 8. Parce qu'il y a 2 interfaces sous cet OS, il y a d'autant plus de raccourcis clavier. Patience et courage seront les bienvenus pour les mémoriser.
See on memoclic.com
Les meilleurs programmes pour contrôler votre PC à distance
See on Scoop.it - Time to Learn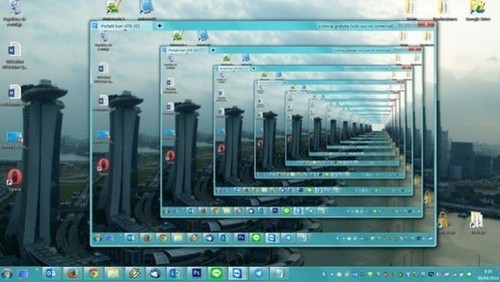 Les meilleurs programmes pour contrôler votre PC à distance. Vous avez besoin de contrôler votre PC à distance ? Je vous indique quels sont les meilleurs programmes gratuits pour le faire.
See on articles.softonic.fr
ClosetoShop : un nouveau service pour gérer facilement et efficacement vos inscriptions en ligne
See on Scoop.it - Time to Learn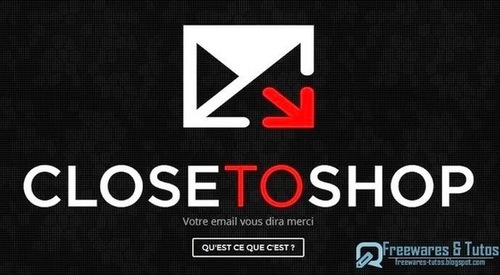 Comme beaucoup d'internautes, je suis réticent à laisser mon adresse mail pour m'inscrire à ces lettres d'information, ne sachant pas si elle va être redistribuée par la suite à d'autres services ou sites. ClosetoShop permet justement de contrôler tout ça de manière sécurisée et simple grâce à un petit bookmarklet à ajouter à son navigateur internet.
See on freewares-tutos.blogspot.fr
The Perfect Pinterest Profile
See on Scoop.it - Time to Learn


How to make your Pinterest Profile a Perfect Pinterest Profile
See on visual.ly
RetweetLab.com : free Tool to Analyze the Shareability of Your Tweets
See on Scoop.it - Time to Learn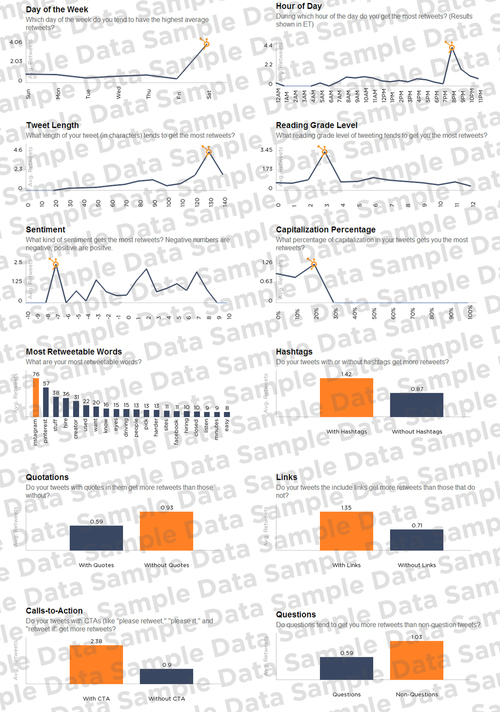 Enter RetweetLab.com! Using this free tool, you can analyze any Twitter account — including your account or a competitor's account — to unearth the data you need to get more retweets. The tool works by allowing you to compare your current behaviors (the small graphs in the text) with the behaviors that are correlated with your account getting more retweets. Here's how you can use this new, free tool to analyze and improve your own Twitter presence.
See on retweetlab.com