Apprendre à Apprendre
Sep 30
Yify Pop - Un clone de Popcorn Time à installer sur votre serveur
See on Scoop.it - Time to Learn

Inspirée par Popcorn Time, l'application nodeJS, Yify Pop permet elle aussi de regarder des films et des séries en streaming de fichiers Torrents.
La différence avec Popcorn Time, c'est qu'une fois mis en route, le service est accessible via son navigateur (mobile ou desktop, on s'en fout, c'est responsive).
See on korben.info
Guide juridique : les réseaux sociaux et les entreprises
See on Scoop.it - Time to Learn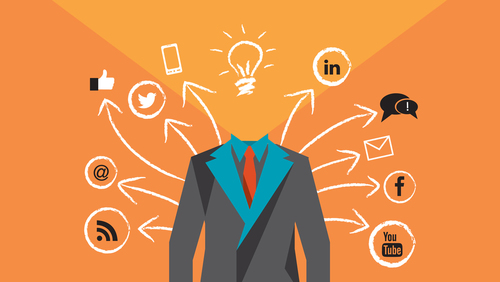 Le MEDEF vient de publier un guide juridique destiné aux entreprises pour sensibiliser aux usages des réseaux sociaux au sein de l'entreprise
See on julie-chodorge.com
Epic Privacy Browser, a chromium based browser that protects your privacy online
See on Scoop.it - Time to Learn

Epic Privacy Browser is built on Chromium and engineered to protect users' privacy. It's in an always-on private browsing mode, blocks hundreds of tracking companies, includes a built-in encrypted proxy, and has several other privacy protections.
See on epicbrowser.com
M4VGear : enlever la protection DRM des vidéos achetées sur iTunes et les convertir en MP4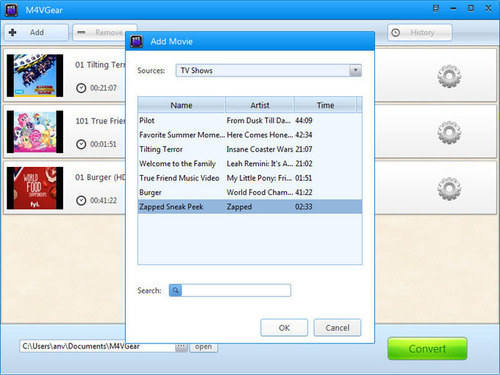 Vous avez acheté une vidéo sur iTunes et vous aimeriez la regarder sur un autre appareil qui lit les fichier mp4 comme par exemple un player TVIX de Dvico branché sur votre téléviseur ?

M4VGear s'occupe de tout en quelques clics!
M4VGear est compatible Mac et Windows, et c'est gratuit !
See on 65bits.com
14 Easy Ways To Make Your WordPress Website More Secure
See on Scoop.it - Time to Learn

A comprehensive list of 14 easy ways to make your WordPress website more secure.
See on penguininitiatives.com
Codementor | Instant Help from Expert Developers
See on Scoop.it - Time to Learn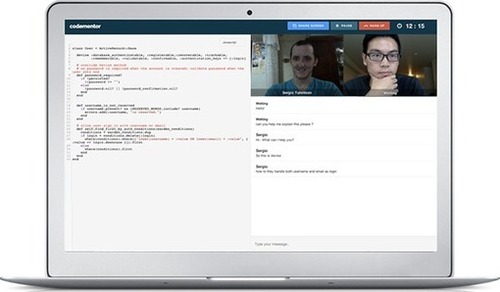 Codementor provides instant 1:1 help for software development. Build projects faster with on-demand live help from expert developers.
See on codementor.io
TuneTranscriber. Jouez avec vos fichiers audio
See on Scoop.it - Time to Learn

TuneTranscriber est un outil en ligne qui permet très facilement de jouer avec des fichiers audio.
Un outil qui privilégie la simplicité mais qui peuttransformer votre ordinateur en véritable laboratoire de langues ou encore en un répétiteur infatigable pour apprendre la musique.
See on outilstice.com
Sep 29
MashMeTV! Social multiple videochat in just one click
See on Scoop.it - Time to Learn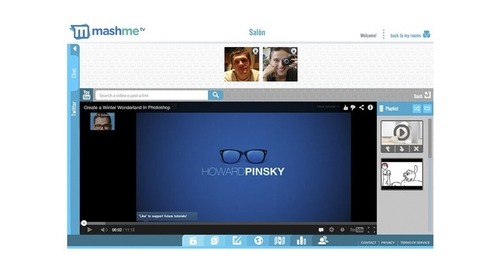 Video chat in your browser, talk face to face with up to 10 of your friends or colleagues. It's fast, cheap and easy. Watch the room change in order to fit incoming users at anytime.
See on mashme.tv
Fluency Tutor™ for Google - from Texthelp
See on Scoop.it - Time to Learn

Fluency Tutor is an application for Google Chrome which allows educators to assign reading passages to students via their Google Drive accounts.
See on fluencytutorforgoogle.com
Une infographie pour expliquer le Big Data ( Préparez-vous à la révolution !)

Le Big Data est considéré par certains comme "le pétrole du XXIème siècle". Découvrez en images des chiffres et un vocabulaire précis pour comprendre les nombreux enjeux et l'importance de ces mégadonnées.
See on futuremag.fr