Apprendre à Apprendre
mai 17
7 Google Talk Alternatives
See on Scoop.it - formation 2.0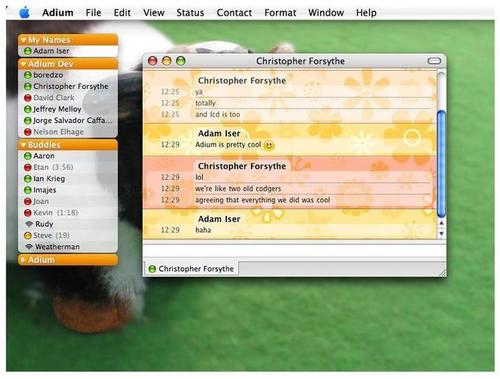 We rounded up seven instant messaging clients you can use instead of Google Talk.
See on mashable.com
Hangout Toolbox
See on Scoop.it - formation 2.0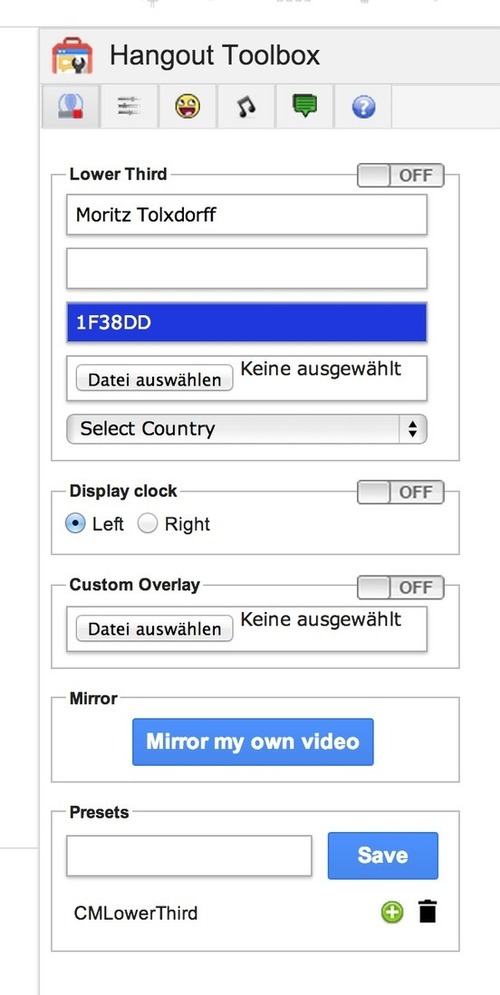 This page will show you how to use the Hangout Toolbox.
Frédéric DEBAILLEUL's insight:
Voici un lien vers la beta :
Hangout Toolbox v2 - I/O Beta

START IT NOW: http://plus.google.com/hangouts/_/?gid=904382868631

Here is a full list of changes:
- Rewritten in Google Closure
- Redesign
- New default Lower Third design
- Simpler, cleaner and more intuitive
- New settings tab
- Google Drive integration / synchronisation
- Auto Load application
See on code.google.com
Apprenez à développer vos applications pour iPhone et iPad
See on Scoop.it - formation 2.0


Au delà de la tendance, les applications pour nos smartphones sont entrées dans notre quotidien. Leur succès est international et pour cause, elles sont téléchargeables depuis votre téléphone quel que soit le pays ou vous vous trouvez.
Au moment ou Apple fête ses 50 milliards d'applications téléchargées via l'Apple Store, peut-être êtes vous tenté de créer votre propre application iPhone, iPad ou Android ?!?!
Certes, développer une application mobile est plus complexe que de développer un site web, mais de nombreuses ressources sont à votre disposition pour tout apprendre à votre rythme… y compris si vous partez de zéro.
See on fr.locita.com
"La main à la pâte" : ressources pour les sciences
See on Scoop.it - formation 2.0

Le site internet de la Fondation La main à la pâte a été rénové.
Plus accessible, plus ergonomique et plus interactif, il propose de nombreuses ressources scientifiques et pédagogiques pour les enseignants et formateurs de l'école primaire et du collège.
See on fondation-lamap.org
La Marelle Du Savoir
See on Scoop.it - formation 2.0


Une manière ludique d'apprendre les processus d'acquisition et de transmission du savoir et des connaissances www.serec.ch 
La "Marelle du savoir" décrit le processus d'acquisition et de valorisation du savoir, générateur d'innovation. Elle s'adresse tant aux entreprises qu'aux collectivités publiques et managements régionaux.


See on fr.slideshare.net
RevoUninstaller - Pour désinstaller complètement vos programmes
See on Scoop.it - formation 2.0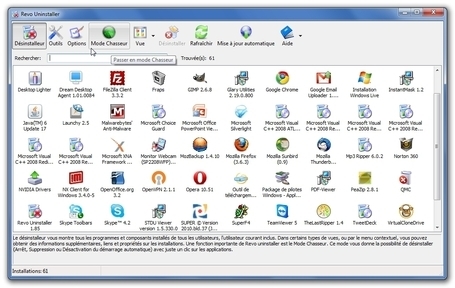 Même si le gestionnaire de désinstallation intégré à Windows semble efficace, il ne va pas au fond des choses. Les nombreux éléments relatifs aux applications installées sont laissés de côté et encombrent inutilement votre système ainsi que votre espace disque.
Gratuit, cet utilitaire vous permettra de désinstaller proprement et en profondeur l'ensemble de vos applications installées sous Windows.
See on clubic.com
Save Publishing: Tweet Everything
See on Scoop.it - formation 2.0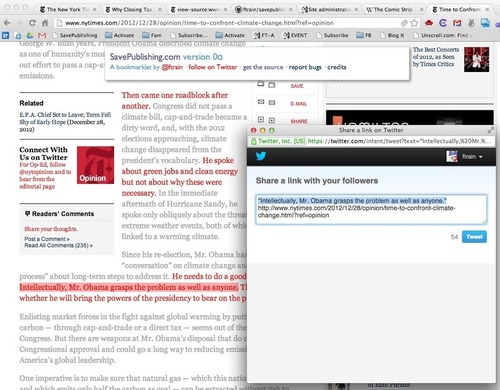 Click the Bookmarklet and Find the Tweetable Sentences On Any Web Page
See on savepublishing.com
Best 4 Ways To Manage Your Facebook Calendar
See on Scoop.it - formation 2.0

I have a confession to make. I forget birthdays. Seriously. I mean, I forget my brother's and sister's birthdays, my parent's birthdays, and it takes a boatload of effort on my part to make sure I never forget my kids' or my wife's birthday – because for a father and husband, that's disaster. However, it has been very close a few times. And as far as my close friends go? Forget it. Never remember a single birthday of theirs, even though I'd absolutely love to give them a token of our friendship on their birthday.
It isn't that I don't want to do something nice, it's just that the days are so filled and I work so hard to remember everything in the schedule, that there doesn't seem to be any space for those occasional events that crop up once a year. I'm lucky I remember holidays. I hardly even remember my own birthday, for Pete's sake.
See on makeuseof.com
Free USB Permissions Management Software For Windows: Ratool
See on Scoop.it - formation 2.0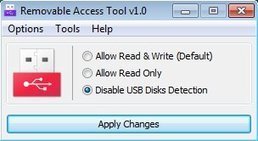 Removable Access Tool or Raatool for short is a free system utility for Windows which allows you to easily manage access permissions to removable drives, like USB flash drive, memory cards, etc. With this free USB permissions management tool for Windows you can turn off automatic detection of USB flash drives, revoke write permissions (make USB removable memory read only), turn off autorun, and manage several other settings regarding removable drives.
See on ilovefreesoftware.com
Le principe de la Longue Traîne SEO
See on Scoop.it - formation 2.0


Une infographie qui met en avant le principe de longue traîne SEO.
See on 1image.eu